We believe strongly in supporting the community that supports us!  Dr. Fraser and Dr. Schering have made a strong push to be present at local events and here are a couple of highlights!
Hoben Elementary Oral Health Assembly
Dr. Fraser and his lovely wife Alyssa showed off how new technology such as digital scanners can make visits to the orthodontists more fun!  They even ran "Plaque Attack" experiments and other hands-on activities for all of the third graders to enjoy.  Each student received a gift bag filled with Apex swag!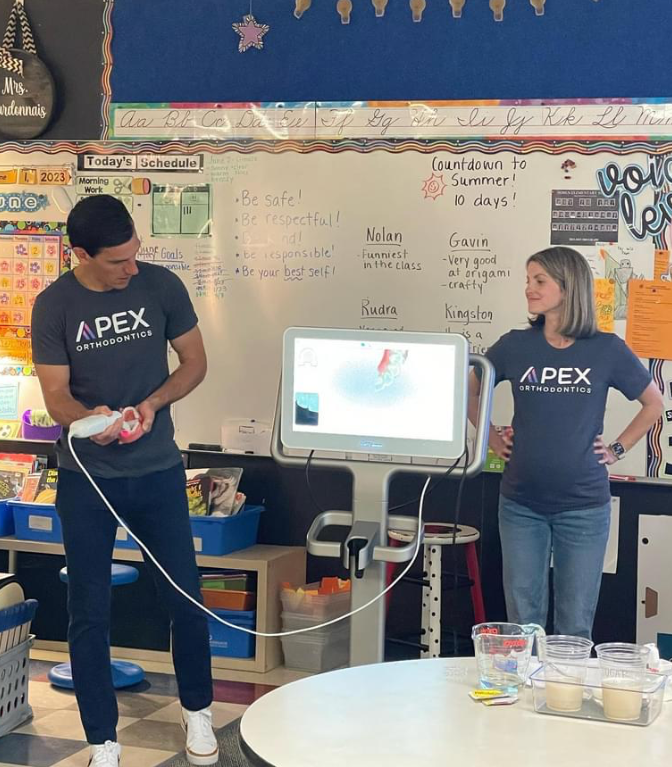 Summer Drive-In Movies at USA Hockey Arena
Apex Orthodontics is proud to partner with USA Hockey Arena to present drive-in movies 5 days a week this summer season!  The schedule offers a variety of different flicks this season and movies always begin at dusk.  Dr. Fraser used to play for the USA Hockey Team and traveled internationally to compete in tournaments.  He said, "This is a wonderful way to give back to a program that supported me for years!"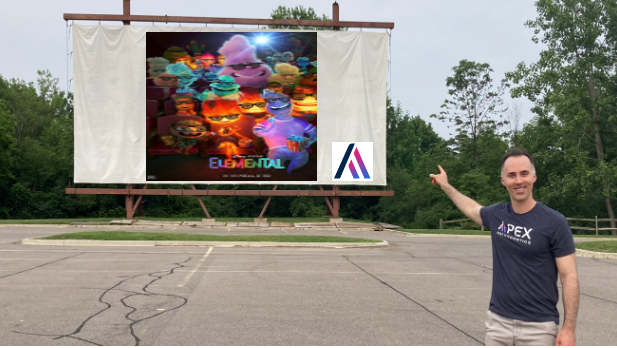 We will continue popping up at local events all summer and deliver on our promise to support the community!  Our office is open all summer accepting new patients so call today to set up an in-person or virtual FREE consultation with Dr. Fraser or Dr. Schering.  Call 734-392-8288 or email us at [email protected].  We look forward to meeting you 🙂